When pain and discomfort are restricting your movements and preventing you from doing the things you love, managing your discomfort becomes a priority. However, with the plethora of options available to help mitigate pain and restricted movements, it can feel overwhelming trying to decide what is the best course of action to take for your personal needs and situation. This month we focus on the option of cold laser therapy to help you get back to doing the thing you are most passionate about.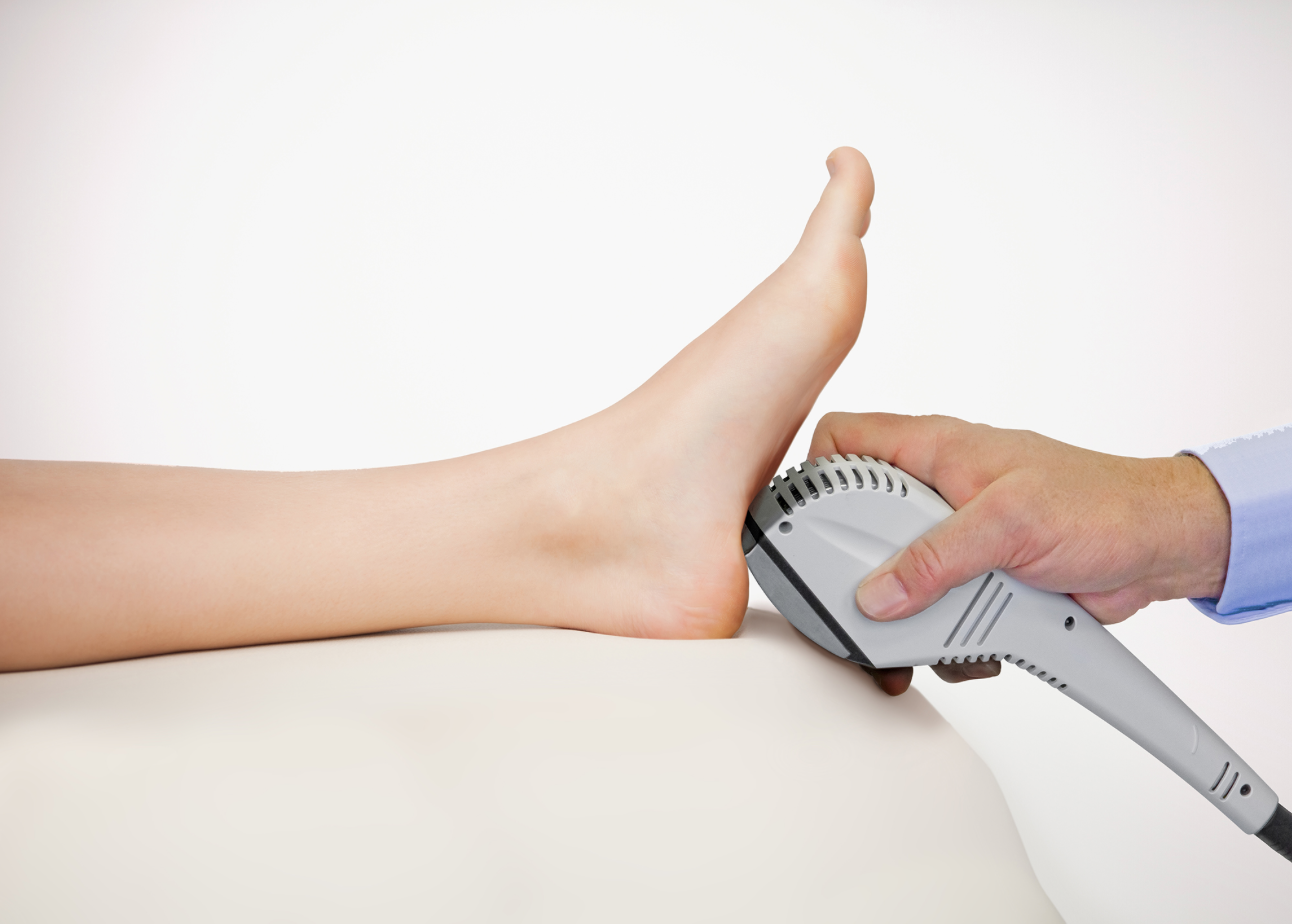 Unlike other forms of laser treatment, cold laser therapy uses low-level light to help stimulate the affected tissue. Consequently, due to the low levels of light used, it does not heat up the surrounding tissue, giving it the name of "cold" laser therapy. The procedure is painless and there are no associated sensations or feelings with the treatment. Each treatment typically lasts only a few minutes.
Cold laser therapy works by providing different wavelengths and outputs of low-level light applied directly to the targeted area. The light causes a physiological reaction and the damaged cells respond to the stimulation by promoting regeneration. The main use of cold laser therapy is to aid in relief from pain and inflammation. It also helps in the treatment of reducing swelling and promoting healing in joints and soft tissue.
From ligament strains to muscle sprains, neck pain and lower back pain, cold laser therapy is growing in use and could be the missing link to your pain management regime. Non-invasive and requiring no additional treatments or preparations, cold laser therapy is an essential addition to your already established pain treatment regime and could greatly benefit your recovery and support the other areas of treatment you are receiving.

In fact, you may consider combining cold laser therapy with ThermoStim treatment. The complementary treatments of these two therapies allow for you to not only heal but increase relaxation as well as you simultaneously receive hot and cold therapy treatments; thereby increasing the mobilization of soft tissue and saving you significant treatment time. Our experts are well trained in the treatments, or combination of treatments, available to best support your recovery.
Feeling in the dark about cold laser therapy? We can help!
Our team of experts and our years of experience combine to give you the best course of treatment possible.
Don't let pain or discomfort keep you from doing what you love! Our professionals will design and aid in implementing a course of treatment that is designed specifically with you in mind. To see the different forms of treatment we offer visit our Facebook page at www.facebook.com/millerphysicaltherapydelraybeach or give us a call at 561.278.6055.